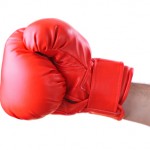 Where will higher mortgage rates raise monthly mortgage payments most?
These three charts from the real estate site Zillow.com depict how higher mortgage rates will affect monthly mortgage payments in different markets throughout the United States.
The charts are based on the percentage of income homeowners spend on their monthly payments, with a pre-housing bubble baseline of 20% of median household income.
The first chart shows how much more expensive than historical norms monthly payments will become in six of the priciest metropolitan areas when mortgage rates climb to 5%, assuming homes appreciate in line with Zillow projections.
Monthly payments in the San Jose metro area will increase the most (22% over the baseline) followed by Los Angeles (19%), San Diego (14%), San Francisco (11%), Portland, OR (7%) and Denver (1%).