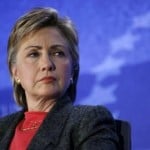 Does honesty matter in American politics?
When you consider all the Hillary Clinton lies over the course of her public life, her current status as the de facto Democratic presidential nominee for 2016 suggests the answer is no.
But given Clinton's many lies throughout the current email server scandal, can American voters really trust her with the presidency?