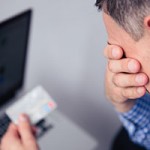 Avoid holiday identity theft this shopping season with our 5-step guide.
Last year, hackers were responsible for more than 10 major data breaches that affected nearly 72,000 records at retailers nationwide between Nov. 24 and Dec. 5, 2014, alone, according to IBM Digital Analytics Benchmark.
This is supposed to be the happiest time of the year! Let Money Morning help you keep it that way.