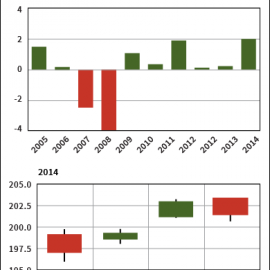 Like tens of millions of Americans, I was shopping this weekend - out there in "brick and mortar" stores, no less. You know - the same retailers that are said to be heading the way of the dinosaur while they drag down the wider stock market at this time of year.
Well, while I did see a genius driving with one hand on the wheel and another desperately clutching the new 65" flat-screen television he was holding to the roof of his car, I didn't see much to convince me that real-world stores were going to mount much of a comeback challenge to the increasing dominance of online "e-tailers."
But... my trip did bring to light a significant disconnect between Wall Street's perception of retail and what actually happens in the real world.