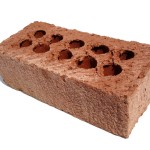 Homebuilder stocks had soared in 2012 in the early stages of the housing recovery, but have since leveled off and had perhaps peaked earlier this year.
Then Thursday, major homebuilder stocks plunged amid fears of rising mortgage rates.
The declines came a day after the Federal Reserve suggested it may reduce the bond buying that has pumped up equity markets for more than a year.
Experts noted that homebuilder stocks are particularly sensitive to rising interest rates.
With rising rates, said Money Morning Chief Investment Strategist Keith Fitz-Gerald, "The homebuilders are going to have to do one of two things: They're either going to have to stop building because there's no demand or they're going have to lower their prices, which is going to hurt their profit margin."