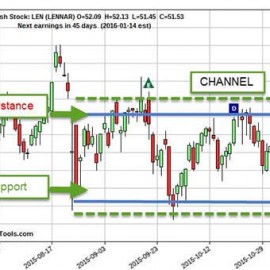 We've talked before about the importance of support and resistance when looking at a stock chart. They come up a lot during the normal course of options trading.
They're incredibly important indicators of where a stock price might (or might not) be headed.
Today, we're going to take a look at another way you can use support and resistance to identify potentially profitable options trades.