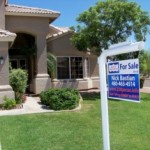 Ben Bernanke began his tenure as Chairman of the Federal Reserve Board just as the housing bubble was peaking in February 2006.
He exited the post in February of this year after supposedly shepherding the country out of the Great Recession the mortgage crisis spawned.
He recently admitted the housing recovery is hitting a wall.
But this time, it's personal... Full Story