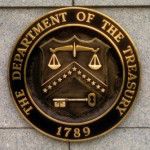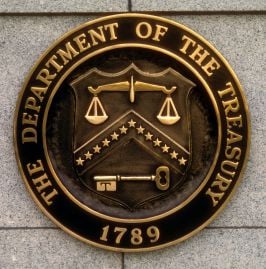 A hedge fund hoping to capitalize on the comeback of Fannie Mae and Freddie Mac claims in a lawsuit the government illegally seized the profits of the two mortgage finance giants.
The suit, filed Sunday by Perry Capital LLC, says the government violated a 2008 law that put Fannie and Freddie into conservatorship, through an amendment changing the terms of the government's bailout.
Under original terms, Fannie and Freddie paid fixed quarterly dividends equal to 10% of the government's stake.
But in 2012, the U.S. Treasury Department amended the terms of the bailout and began taking all Fannie and Freddie's quarterly profits.
Theodore Olson, an attorney representing Perry Capital, said in a news release the 2008 law "established very specific rules about the government's limits and obligations under conservatorship. Investors had every right to expect these rules to be followed.
"If the government wanted to assume the powers of receivership, it could have chosen that course," Olson said. "Instead, it chose conservatorship, and with the [amendment] it overreached, exceeding the legal boundaries of the statute and failing to meet obligations of conservatorship mandated by Congress" under the 2008 law.