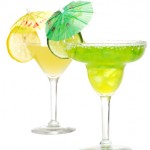 Today (Monday) federally subsidized Stafford student loan interest rates doubled from 3.4% to 6.8% after Congress failed to reach that would've maintained lower rates by the July 1st deadline.
Monday also marks the beginning of the Independence Day congressional recess, sparking outrage among student advocates as Congress goes on recess without resolving this important issue.
Congress could retroactively "fix" the damage done by the soaring rate increase, but so far no deal is in sight.
The House has already passed a student loan proposal, but the Senate remains divided.
Particularly, Senate Democrats are divided amongst themselves over two different plans, and cannot yet present a strong front on the issue.
Sens. Kay Hagan (D-NC) and Jack Reed (D-RI) have a plan that would extend the 3.4% rate for another year, while also retroactively reducing the rate.
But a bipartisan group of Senators has a different, more long-term solution. They want to permanently tie student loan interest rates to the 10-year Treasury note borrowing rate.