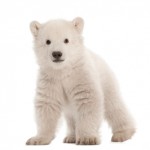 Investors searching for how to invest in oil in 2013 should be focused on these latest developments from the Arctic.
In fact, countries are racing to get a piece of what could be the final frontier for oil...
As ice melts in the Arctic region, oil and gas trapped beneath the water becomes more accessible.
Money Morning Global Energy Strategist Dr. Kent Moors recently explained to Money Morning members about the search for Arctic oil and gas.
He spoke about the years-in-the-making U.S. Geological Survey's Circum-Arctic Resource Appraisal. The study found that 84% of the total undiscovered oil and gas left on the planet is located above the Arctic Circle, mainly offshore and in three huge basins that lie under shallow seas.