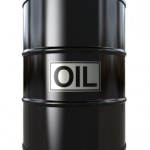 The latest annual Statistical Review of World Energy from energy giant BP PLC pointed out how the U.S. energy landscape has changed in just a few short years - which changes how to invest in oil for maximum profits.
In the Review, BP said that the expansion of both oil and natural gas production in the United States was the fastest in the world in 2012.
In fact, U.S. oil production in 2012 grew at the quickest pace since BP began keeping track of the global oil scene in 1965.
The increase of about one million barrels per day was due, of course, to the exploitation of unconventional sources such as shale and tight oil.
Pair the increasing production numbers with where oil prices will be trading in the near term, and we get a clearer picture of how to invest in oil in 2013... here's why.