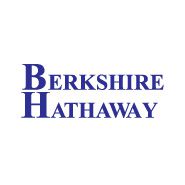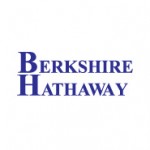 If you want to know how to invest like the best, a good place to start is with Warren Buffett.
Legendary Buffett, CEO and Chairman of Berkshire Hathaway Inc. (NYSE: BRK.A, BRK.B), first started his Buffett Associates, Ltd. in 1956 with $105,000 - mostly contributed from family and friends.
He now ranks fourth on Forbes' Richest Billionaires list, with a new worth of $53.5 billion.
Part of the reason for his success: He was never swept up in the euphoria of Wall Street crowds.
Behind the small-town-boy-turned-mogul story is a keen mathematical mind that has been honed into a highly successful stock-picking machine. Buffett began under the mentorship of the late Benjamin Graham, the father of value investing. Buffett perfected his skill through countless hours of studying annual reports of virtually every American publicly traded company over the last five decades.
Now the Oracle of Omaha's Berkshire Hathaway empire consists of some of the most recognized U.S. brands.
Buffett's "Big Four" investments - American Express Co. (NYSE: AXP), The Coca-Cola Co. (NYSE: KO), International Business Machines Corp. (NYSE: IBM) and Wells Fargo & Co. (NYSE: WFC) - represent the kind of businesses Buffett trusts his money to.
"The four companies possess marvelous businesses and are run by managers who are both talented and shareholder-oriented," Buffett wrote in his 2012 Berkshire Hathaway shareholder letter. "We much prefer owning a non-controlling but substantial portion of a wonderful business to owning 100% of a so-so business."
By taking a closer look at Buffett's career, and his favorite investments, we pinpointed three key factors to Buffett's investment formula that separate him from the common investor.
These factors, employed at key moments in Buffett's decision-making process, reveal a sophisticated formula for stock selection, as well as exploiting opportunities when other investors overreact.