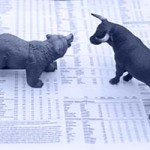 Everyone loves a bull market, and it seems that almost everyone fears a bear market.
Not me... I love them both.
In fact, I especially love it when stocks, or bonds, or commodities, or just about any asset class, goes down.
That's because I make what I call "easy money" (and a lot of it) by flipping the securities I trade and invest in when markets head south.