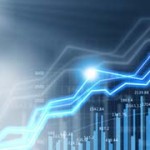 The mainstream financial press would have you believe that markets "have fallen and they can't get up." They're telling you to gather your capital and dash for the sidelines.
Those folks are clearly clueless about how to make money as an investor.
You see, since hitting bottom on Aug. 25, the tech-heavy Nasdaq Composite Index has rallied for gains of roughly 11%. That means, in about two months, this tech barometer has turned a year-to-date loss into a nearly 6% profit.