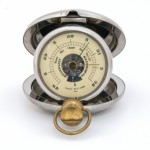 There was news last week of two negative indicators we haven't seen since the Lehman Brothers bankruptcy in 2008: the low level of the inventory-to-sales ratio - a key measure of future corporate profits - andretail sales falling, in February, for the third consecutive month.
We also learned the Atlanta Fed lowered its real-time 1Q GDP estimate to a moribund 0.6%, while jobless claims were back above 300,000.Lumber sales - animportant leading economic indicator - plunged, and technology bellwether Intel Corp (NASDAQ:INTC) lowered its revenue estimate for the first quarter by $1 billion on plunging PC sales.
On Thursday, March 12, just as we learned this discouraging news, thestock market saw its largest rally in months, with the S&P 500 jumping by 1.24% (25.31 points)....