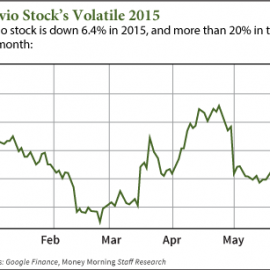 One of our favorite biotech stocks, Inovio Pharmaceuticals Inc. (Nasdaq: INO), has seen a steep fall lately. Inovio stock is down 20.5% since it reached a 2015 high of $10.77 on April 22.
Even with this recent slip, INO is still one of our biggest triple-digit winners. Inovio stock is up 241% since Money Morning's Executive Editor Bill Patalon first recommended it to his readers in February 2013.
A 20% drop can send investors running for the exits. But now is not the time to panic and sell. Inovio stock remains a long-term stock to buy.