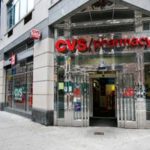 If you were decorating for the holidays or glued to NFL games last weekend, you might have missed some massive news: CVS Health Corp. announced it'd buy Aetna Inc. for a cool $70 billion.
Of course, the deal had been discussed as a possibility for weeks, but it's finalized now - it looks for all the world like it's going to happen.
In the press release announcing the deal, CVS Health President and Chief Executive Officer Larry J. Merlo said, "This combination brings together the expertise of two great companies to remake the consumer healthcare experience. With the analytics of Aetna and CVS Health's human touch, we will create a healthcare platform built around individuals."
That's putting it mildly. And, in a turn I find completely unsurprising, Wall Street is downplaying and even dismissing the deal.
I think that's a huge disservice to the public. Because I think this deal is one of 2017's biggest.