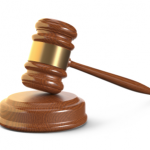 Wednesday, December 10, 2014, was a great day to be an insider trader.
A three-judge panel of the U.S. Second Circuit Court of Appeals overturned insider trading convictions of former hedge fund managers Todd Newman and Anthony Chiasson.
Not only did the appeals court reverse the much-publicized guilty verdicts against the two traders, its 28-page decision effectively rewrites the meaning of insider trading.
The immediate outcome of the decision not only affects the two hedge fund executives, other traders convicted of insider trading, and charged individuals who pled guilty, it will also change how traders use inside information to their benefit in the future.