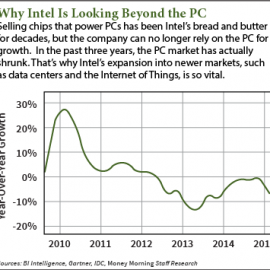 Intel Corp. (Nasdaq: INTC) stock rose as much as 4.5% Wednesday after the chipmaker's Q1 earnings showed double-digit growth in its data center business.
That's just what investors wanted to see, as the PC and mobile chip division, now combined into something Intel calls its Client Computing Division, saw revenue decline 8% year over year.
INTC stock rose as high as $32.94 in mid-day trading.