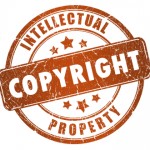 It's hard to overstate the importance of intellectual property, the creative side of industry, to the United States economy - especially in an era when there is a (mistaken) perception that the United States can no longer compete.
It's a complex, interwoven subset of the economy, and it consists of more than just royalties for music and television - although that's part of it. Software, hardware, entertainment, medicine, science, technology - all of these generate immense quantities of intellectual property revenue.
A Hugely Important Segment
You must consider that...
...More than 50% of the world's total intellectual property revenue flows directly into the United States. ...Intellectual property rights touch nearly every facet of our immense economy.
...Employment, either direct or indirect, in 313 IP-intensive industries account for some 40 million jobs, nearly 28% of all jobs in our economy.
...And those are good jobs; they pay on average 42% more than non-IP-intensive work.
...IP-intensive industries add $5.06 trillion in value, nearly 35% of the United States' GDP in 2010.
...Nearly 61% of American exports, $775 billion, come from IP-intensive industries.
The figures, from the United States Patent and Trademark Office, more or less speak for themselves.
They point to the United States as possibly the most creative and innovative society on Earth. Even as the overall economy wheezes along, intellectual property continues to grow, playing an ever more vital role.