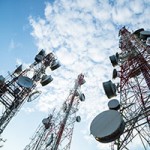 The coming wireless revolution will go far beyond handheld mobile devices. By 2020, we'll be using 50 billion connected "things" worldwide.
To make this revolution possible, our wireless Internet is going to have to get faster - much, much faster, in fact.
Once this huge breakthrough in mobile communications takes hold, the wireless Internet will run up to 50 times faster than existing 4G connections.