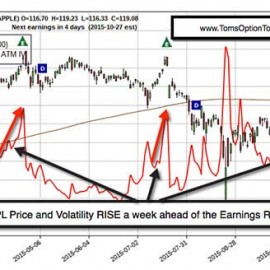 The most anticipated earnings report of the season comes today when Apple Inc. (Nasdaq: AAPL) reports its fiscal Q4 results after the bell.
There are ways to score extra profits every quarter when earnings trigger short-term moves in Apple's share price. Last quarter, for example, my Money Calendar Alert members made as much as 175% on AAPL stock in the 11 days it took shareholders to book just 2.46%.
The best part is, with the right strategy, it doesn't matter which way the stock moves, just that it moves.