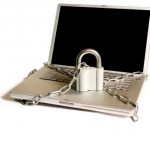 More and more companies are asking how to invest in cybersecurity, as the industry looks to be the only area of U.S. defense spending that will escape the looming budget cuts slated for March 1.
As Money Morning Executive Editor William Patalon III explained in his recent report, "The Cyber-Hacking of America," the booming interest in cyber-defense stems from the increasing number of threats targeting the United States.

Patalon said the intelligence community's National Intelligence Estimate, used to brief lawmakers, found "the U.S. is the target of a massive, sustained, cyber-espionage campaign."
A separate report released last week by Virginia-based cybersecurity firm Mandiant Corp. found a Chinese military unit was behind cyberattacks on at least 141 organizations since 2006.
"We know that the U.S. Federal Reserve has been hacked, we know that The New York Times has been hacked, and that's just the beginning," said Patalon. "This is going to be a major, major story and something that investors need to watch."