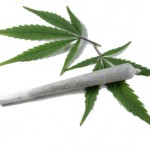 The world has turned for marijuana, and the genie is out of the bottle, or should we say the smoke is out of the bong. May 2013 was a big month for those who actually inhale.
Colorado Governor John Hickenlooper signed two crucial bills, House Bills 1317 and 1318, stemming from the recent ballot initiative, Amendment 64, legalizing the recreational use of pot in Colorado, which lay out regulations for the sale and taxation of marijuana.
In Seattle, Reuters reports that ex-Microsoft strategist Jamen Shively announced plans to establish the first American pot brand, importing the weed legally from Mexico and retailing it in a chain of medical dispensaries and, where legal, retail outlets.
Shively's plans have the moral support of former Mexican President Vicente Fox, a conservative. Right now Shively is undertaking a press blitz in Mexico, where he plans to source his marijuana.