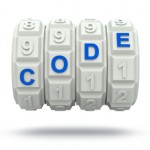 It's rare when an investing secret becomes so obvious that it looks us in the eye...
And nearly all Americans completely miss it.
But one such secret has been so greatly underestimated that Nobel Prize-winning economists, investing legends and those considered to be the "best" minds in finance are now finally waking up to its possibilities--and its astonishing track record.
In fact, this secret has been one of the key drivers in the growing wealth divide between the top 1 percent and the average American worker.
It has grown more pronounced in the past three decades: the rich have gotten richer, the poor have gotten poorer, and the middle class has been increasingly marginalized.
Many believe that the ultra-wealthy have achieved their status by either being born into money or by becoming a C-level executive for a publicly traded company. But as Stanford University professor Joshua Rauh explains in a recent study, both of these assumptions are wrong.
The biggest and obvious secret to new-found, extreme wealth?
Investing in technological innovation and the expanding global scale and branding of must-have products and services.
And once you learn how to harness this trend, you'll know how to invest like the top 1 percent and can begin your path to accumulating extreme financial wealth.