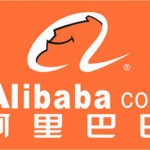 It's 13F season, when the world's largest hedge funds disclose their biggest holdings.
And this year, some of the world's best fund managers - George Soros, Dan Loeb, John Paulson, David Tepper, Louis Bacon Moore, Leon Cooperman - all have significant stakes in Alibaba.
If it wasn't clear before, this makes it official that Alibaba has taken the investment world by storm. 
Even more significant is the fact that, in quite a few cases, Alibaba has been the real bright spot in an otherwise tough year for most of these funds.
Indeed, since coming public at $68 per share on September 18, the stock has rocketed straight up to $111.24 per share, making it the sixth-largest U.S. company by market capitalization - only Apple, Exxon Mobil, Microsoft, Google, Berkshire Hathaway, and Johnson & Johnson are more highly valued by investors. 
By any measure, this is a remarkable run for a company that went public barely two months ago...
But, like the "candle that burns twice as bright," the question is whether Alibaba has come too far, too fast.