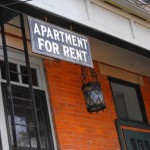 "Rent inflation" is a big deal right now, as soaring rents are creating a "crisis of affordability" that could short-circuit the tech boom.
But whenever a problem like this arises, the most ambitious companies will seek to solve it - while making a hefty profit in the process.
We've uncovered a Big Data firm that has a stranglehold on the U.S. rental market.