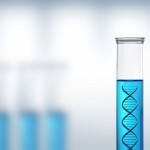 It's a common thought that investing in biotech stocks is just too risky for the average investor - but that's not the case.
It's true that biotechnology stocks can be very volatile - especially when companies have developmental drugs going through clinical trials - so they aren't the right stocks for every investor. But when investors are able to limit risk, they can find their portfolio's biggest profits from biotech.
Money Morning's BioScience Investment Strategist Ernie Tremblay recommends investors use this one simple strategy when investing in biotech.