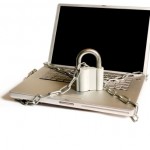 For months now, we've been harping to our readers about why cybersecurity is one of the absolute best investments you can get involved with right now.
Now the rest of the financial media is catching on.
This weekend, Barron's profiled cybersecurity investing, detailing why it's one of the hottest sub-sectors of 2013.
That means cybersecurity investors are closer to realizing huge gains as more investors pile in to these stocks.
Take a look at these shocking numbers and you'll understand why this industry is exploding with profit potential: