Investing in FB
Article Index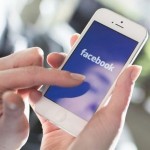 Facebook Inc.'s second annual shareholder meeting will bring something new to the table...
This year's gathering, to be held today at the Sofitel San Francisco Bay, could get feisty as it marks the first time stockholders are able to put their own proposals up for vote.
The good news going in to the meeting is the Facebook (Nasdaq: FB) stock price is in much better shape than it was at the time of its first shareholder meeting.
Here's what's up for discussion this year…