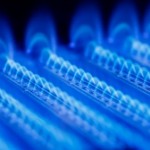 Even now, after several years of hype, investing in natural gas remains one of the best ways to cash in on the biggest U.S. economic boom in decades.
And 2014 figures to be the year when all the catalysts driving the U.S. natural gas industry come together.
Already U.S. natural gas production is one of the most stable and intelligent investments available. And given that midstream providers typically offer higher-than-average yields as well as heavy capital appreciation potential, investing in natural gas stocks offers a rare double-upside scenario.