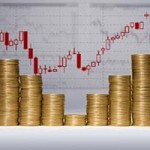 Bitcoin penny stocks may not be an ideal way to invest in Bitcoin, but if you're looking for equities in this category, your options are limited.
For sure, there's no shortage of Bitcoin companies, but few are publicly traded. And those that are publicly traded are penny stocks.
Even so, the potential rewards of investing in Bitcoin penny stocks make it worth the risk for some.