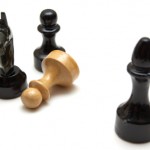 Gold prices today touched over $1,346 an ounce - continuing this week's rise to the highest level in three weeks.
This move came despite news that larger investors are no longer investing in gold as much as earlier this year.
Billionaire investor George Soros sold his entire position in the SPDR Gold Trust (NYSEArca: GLD) in the second quarter of 2013. Another billionaire investor, John Paulson, reduced his holdings in GLD by 53% in Q2.