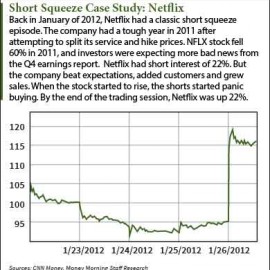 Investors can find treasure among Nasdaq stocks in some unlikely places.
Like heavily "shorted" stocks, for example. Short sellers bet that a stock will fall in price.
But short sellers can be wrong. If a stock goes up, they take a loss. If the stock rises rapidly, it creates a "short squeeze," forcing short sellers to buy shares quickly before the price goes higher and they lose more money.