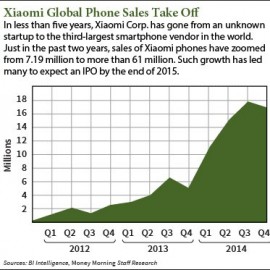 Tech IPOs in 2015: Wall Street is coming off a great year of initial public offerings. There were the most IPOs in 2014 since the height of the dot-com era in 2000.
Renaissance Capital, a manager of IPO-focused ETFs, reported 275 stock launches last year. That's a 23% increase from 2013. Last year's record number of IPOs also lent a huge hand 2014's bull market.
But it won't stop there. The tech sector should continue to dominate the 2015 IPO landscape. That's why we're keeping an eye on the biggest tech IPOs in 2015.