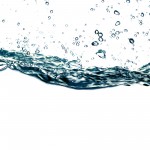 With most water delivery systems badly in need of repair or replacement, companies that supply the solutions figure to profit handsomely - making now a good time for investing in water stocks.
In the United States alone, estimates of water infrastructure needs run as high as $1 trillion.
Many of the pipes that carry water to U.S. residents are more than 60 years old, with some more than 100 years old. Water main breaks and sinkholes from leaking pipes are common in many U.S. cities.
Water infrastructure is in such bad shape that the nation's pipes leak 1.7 trillion gallons every year. The water lost in a single day is enough to supply the entire state of California.
Pressure to spend more money on the nation's water infrastructure is increasing. This week the National Association of Water Companies and U.S. Chamber of Commerce launched a campaign, "Water is Your Business," to draw more attention to the problem.
And the public is already on board.
In a recent survey taken by water infrastructure company Xylem Inc. (NYSE: XYL), 88% of those polled said the government should be investing in water infrastructure, and 65% said they would accept slightly higher monthly water bills to pay for it.
With the need reaching a critical stage and pressure to act building, U.S. government spending to repair water infrastructure is bound to increase very soon and very rapidly, a golden opportunity for water stocks.
But the opportunity extends beyond the United States. The World Water Council says that current annual infrastructure spending of about $80 billion will double just within the next several years.
And rising global demand for water, driven by population growth, adds even more urgency to the problem.
The United Nations estimates that fresh water withdrawals have increased threefold over the past 50 years, as demand rises by 16.9 trillion gallons every year.
"A billion people lack access to clean water," Bank of America Merrill Lynch wrote in a recent research note explaining why it likes water ETFs. "Water is undergoing pressure both on the supply and demand side."
In the years to come, as governments around the world start spending the hundreds of billions of dollars needed to address these problems, money will flood into water stocks.