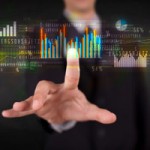 Today I'm going to let you in on an investing secret.
And it's a big one - a huge one, actually.
It's a secret that I use in my own work - in fact, it serves as the framework for everything that I do. And if you embrace it - as I have - you'll find that this secret will pave the way to life-changing wealth.
In our talk here today, I'm going to tell you all about this secret. I'm going to explain what it is - and how to use it.