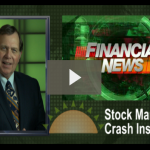 With fears of a market sell-off growing, you can survive a downturn if you know the best investments to make now.
For example, one way savvy investors navigate through volatile markets is by buying inverse funds.
Inverse funds enable you to make money when markets fall, while lowering your risk and protecting the value of your investments in the long run by smoothing out volatility.