investing tips
Article Index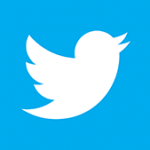 Stifel Nicolaus analysts made headlines when they recently downgraded Twitter, noting that they were returning their rating to "where it should have been all along - Sell." Other analysts are piling on.
Now, you and I've been talking about this since December 2013, when I called it out as one of my three top shorts. So it's not a surprise to us.
Twitter stock has fallen by 75.49% since then, and if you've been following along, you're sitting on some great profits.
So the question for millions of investors becomes what to do now...