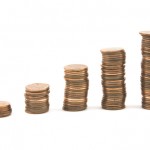 How do single-day stock gains of 40%, 50%, 75%, even a 100% or more sound? If you're anything like me they sound pretty darn great.
Those kinds of gains happen almost every day, but the mainstream financial media would much rather focus on recent stories such as: FB jumps 14% on increased mobile revenue, GOOG rockets ahead 13% on higher top line, or TSLA up 8% on higher than expected sales of the Model S.
Small-cap biotech stocks can deliver triple-digit gains – or they can crash if clinical trial results disappoint.