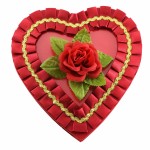 The IPO market is off to a solid start in 2013, with more upcoming opportunities to mark on your IPO calendar.
There have been several successful offerings so far this year that have rewarded investors with quick profits. Bright Horizons Family Solutions Inc. (NYSE: BFAM) was priced last month at $22 a share, and has delivered a 27% gain already. Norwegian Cruise Line Holdings Ltd. (Nasdaq: NCLH) was priced at $19 in mid-January and has already soared 39%.
The number of deals so far has been fairly small, but investors' appetite for IPOs remains strong as we move into February.