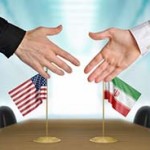 An Iran nuclear deal, 20 months of negotiations in the making, was finally reached July 14.
Under the agreement, Iran would gain relief from harsh Western economic sanctions in exchange for limits on its nuclear activities, which would be allowed to continue for peaceful purposes.
We say "would" and not "will" with good reason -- several hurdles remain that could prevent the Iran nuclear deal from ever going into effect.