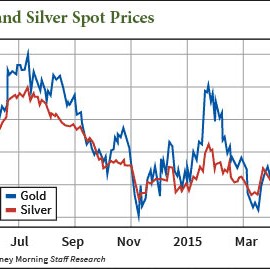 In the world of precious metals, silver is considered the "Poor Man's Gold."
Anyone who believes this nonsense will stay away from investing in silver for all the wrong reasons.
With the S&P 500 pushing resistance once again at 2,100, perhaps it's time to visit the land of the contrarian trader, for as the saying goes, as the stock market falls, the precious metals markets rise.