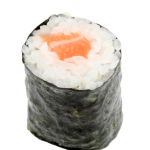 Anyone invested in Japanese stocks took notice when the country's minister of state for economic and fiscal policy, Akira Amari, said at a Yokohama meeting that he hopes the government takes steps to push shares of the Nikkei 225 up about 17% to 13,000.
"I would like the government to take successive steps to push share prices higher,"Amari said Saturday. "Higher share prices work to improve corporate earnings. It is important for the government to show that it will work hard to aim at having the [Nikkei 225] index hit 13,000 by the end of the fiscal year in March."
Amari also noted the Nikkei was up more than 2,000 points since former Prime Minister Yoshihiko Noda announced the dissolution of the Diet in November. In fact, the Nikkei 225 Stock Averagelast week closed at its highest since September 2008 after a 12-week advance that was the longest such streak since 1959, according to Nikkei Inc.
Articles in the English-language press misidentified Amari as minister of finance - a position held by former Prime Minister Taro Aso - making the comments seem more like official government policy.
Of course, no one in the government of Prime Minister Shinzo Abe will be upset if Amari turns out to be correct. Higher share prices are good for the economy and for achieving the government's aim of ending the deflationary spiral in Japan - and good for anyone who owns Japanese stocks.