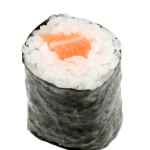 The Japanese government was criticized for deliberately weakening the Japanese yen by German Chancellor Angela Merkel during a question-and-answer session following a speech at the World Economic Forum in Davos, Switzerland.
"I can't say I'm completely free of worry when I look at Japan right now," Merkel said, according to Bloomberg News.
Michael Meister, a senior member of Merkel's Christian Democratic Union who will be meeting with Japanese officials next month, said in a telephone interview with Bloomberg, "What can Japan's competitors do? Either we're all smart and do nothing, or we follow suit and create a spiral that hurts us all."
"The Japanese economy's real problems are structural and beg structural remedies, not tampering with the exchange rate," Meister continued.
Merkel and Meister are not the only German critics of Japanese Prime Minister Shinzo Abe's program to revive the Japanese economy through weakening the yen.
Germany's Finance Minister Wolfgang Schaeuble raised concerns about excess Japanese liquidity flooding the global capital markets while Bundesbank President Jens Weidmann warned of politicizing the Japanese yen.
Meanwhile, South Korean Finance Minister Bahk Jae Wan said South Korean exporters, which compete directly with Japanese companies in many industries, including cars, electronics and engineering, might be "at risk."
Deng Yuhan, writing for China's Xinhua News, said, "The easing of Japan's monetary policy entails the weakening of its currency, a side effect - if not the purposeful design - that can translate into an artificial and unfair price advantage for Japanese exports."
Deng continued, "It is a safe bet that others would respond with driving their own currencies down, thus igniting a downward race among the world's most heavily traded media of exchange - known in a more dreadful way as currency wars."