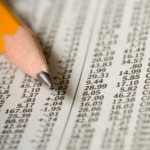 Dividend stocks update: Some 209 companies in the S&P 500 Index have raised dividends so far in 2014.
The average increase has been 15%, and with S&P components sitting on $1.1 trillion in cash, more increases are expected.
UnitedHealth Group Inc. (NYSE: UNH) hiked its quarterly dividend 34% to $0.375 per share last week.