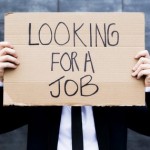 The nonpartisan Congressional Budget Office (CBO) reported in Aug. 2010 that Obamacare would increase joblessness. But a new report shows the CBO greatly underestimated both how many jobs would be lost and the reason behind losing them.
The 2010 CBO report showed that the healthcare law would result in 800,000 fewer jobs by 2021.
The report said this Obamacare-prompted joblessness would be caused by employers' response to Obamacare penalties. Employers would cut hours, hire fewer workers, and lower wages in order to avoid penalties for failing to offer insurance to employees who work more than 30 hours per week.
But here's what the CBO is saying now...