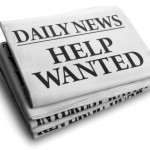 There is another side to the U.S. unemployment problem: Believe it or not, there are three million jobs going unfilled.
Employers can't seem to find the right match for more than 200,000 manufacturing jobs alone.
The transportation, utilities and trades sectors have almost half a million jobs open, waiting for the right applicant.
These positions are for vocational or skilled workers, who are in short supply.