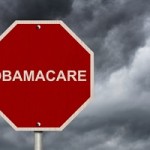 The Affordable Care Act was always too good to be true, but speaking the truth is bad medicine for controversial laws.
Now we know that the Obamacare lies of the past six years were calculated, intentional, and crafted to fool what the healthcare law's creators assumed to be an ignorant American public.
We know this because one of the ACA's central architects, Jonathan Gruber, an MIT professor, has said so in at least a half a dozen videos that recently surfaced on the Internet.