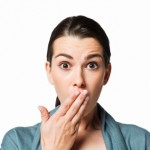 Wall Street's Big Banks are hardly known for their good deeds, but JPMorgan Chase (NYSE: JPM) may be the worst of the lot.
For a bank that used to be considered a model citizen among Wall Street institutions, the reversal of reputation has been stunning.
According to The New York Times, at least eight federal agencies are currently investigating JPM. And JPMorgan has more regulatory sanctions against it than any other major U.S. bank.
The damage to JPMorgan's reputation has gotten so bad that it has started to negatively affect the nation's largest bank by assets.
Increased regulatory scrutiny brought on by the scandals has slowed or halted about 60 new projects in JPMorgan's consumer unit, for example. The turmoil also has touched off a series of high-profile departures from the bank.